Main content starts here, tab to start navigating
Menus
You are invited to experience our classic yet innovative cuisine in an elegant and relaxed atmosphere. Café Beaujolais' cooking concept starts by seeking out the finest ingredients, from organic local produce to diver scallops from Nantucket Bay and olive oil from Spain. We serve humanely raised meats from Niman Ranch, and wild line-caught seafood from local fishermen. We prepare our food in a simple yet innovative style to reveal the natural flavors of the product.
We honor our local ranchers and farmers with our beautiful photographs by local photographer John Birchard displayed in our dining room. Our distinguished wine list proudly offers many local Mendocino wines as well as wines from all over the world. Our wine list boasts over 400 offerings and at least 50 by the glass, proudly served in Reidel stemware.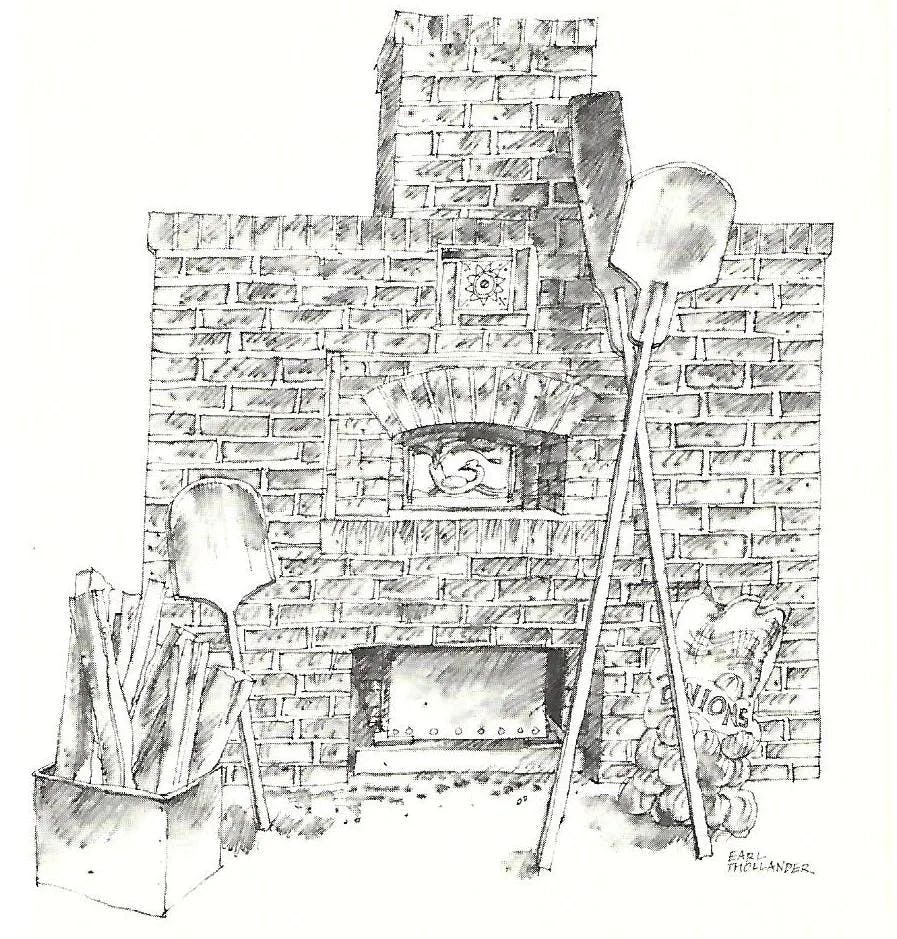 Café Beaujolais Take-Out Menu
Available Wednesday through Sunday 11:30 am-7 pm
Beaujolais Caesar Salad

Romaine Lettuce, Crispy Croutons, Parmesan Cheese, House Made Caesar Dressing

$10

Substitute Grilled Prawns, Grilled Chicken $4

Citrus Mixed Green Salad

Mixed Greens, Pickled Cauliflower & Fennel, Roasted Beets, Almonds, Roasted Winter Squash, Citrus Vinaigrette

$10

Substitute Grilled Prawns, Grilled Chicken $4

Chinese Chicken Salad

Soy Marinated Chicken, Napa Cabbage, Bok Choy, Mixed Greens, Pickled Shallots, Almonds, Ginger Sesame Vinaigrette

$13

Cubano Pulled Pork Sandwich

15 hour Cooked Pork Shoulder, House-Made Mustard, Pickles, Swiss Cheese, Mojo Sauce, Biga Roll, Served With a Small Side Salad

$15

Duck Egg Hash

Sweet Potato Hash, Cremini Mushrooms, Duck Confit, Sunny Side Up Egg

$16

Crispy Soy Glazed Pork Belly Tacos

24-Hour Cooked Snake River Farms Pork Belly, Soy Glaze, Tomatillo Salsa, Asian Slaw

$19

Harris Ranch 7oz. Filet Mignon & Fries With Pepper Sauce

Harris Ranch Filet Mignon, Sautéed Vegetables & Crispy House Made Fries

$30

Slow Braised Pork Cheek Risotto

Braised Pork Cheeks, Sautéed Vegetables and a Creamy Marscapone Risotto

$22

Mary's Roasted Half Chicken Marsala

Citrus Brined Mary's Chicken, Maitake & Shiitake Mushrooms, Crispy Local Potatoes, Marsala Sauce

$25

Fettuccine Norcina

House-Made Fettuccine, Sautéed Mushrooms, House-Made Sausage, Madera Cream Sauce

$19
Smash Burgers!
Beaujolais Smash Burger

$7

Beaujolais Double Smash Burger

$9.50

Magruder Ranch 100% Grass-Fed Beef Smash Burger

$8.50

Beaujolais Beyond (Vegetarian) Smash Burger

$8.50

Buttermilk Fried Nashville Hot Chicken Sandwich

$8

Side of Spiced French Fries

$3

Side Salad

$3

Add hatch green chile, bacon, avocado or mushrooms to any burger for an additional $2
Wood Fired Pizzas
Available Wednesday through Sunday 11:30 am-5:00 pm
Margherita

$12

Pesto

$16

Garlicky Kale

$16

Sausage

$16

Spicy Salami

$16

Artichoke & Pepperoni

$16

Always serving vegan pizza specials. Vegetables may change day to day.
Sparkling Wine & Champagne
Oregon Bubbles

Sparkling Rose Wine – Oregon (can)

Half $10

Krug

Grand Cuvée – 168ème Edition – Reims – Champagne – France

Half $100

Full $250

Baron de Seillac

Brignoles – France – NV

Full $25

Conegliano

Prosecco Superiore – Brut – Sommariva – Italy – NV

Full $30

Lambert de Seyssel

Grand Cru Brut Royal – Savoie & Bugey – France – 2015

Full $45

Louis Roederer

Cristal – Reims –Champagne – France – 2005

Full $350

Saint Gregory

Cuvée Isabella – Blanc de Blanc – Brut – Mendocino – NV

Full $45
Sauvignon Blanc
Henri Bourgeois

Les Baronnes – Sancerre – France – 2019

Half $25

Alienor

Denis Malbec Label – Lake County – 2016

Glass $7

Full $30

Penny Royal

Estate – Anderson Valley – 2019

Full $45

Rochioli

Estate – Russian River Valley – 2019

Full $65
Chardonnay
Navarro

Mendocino – 2018

Glass $7

Full $30

Domaine de l'Arlot

Cuvée La Gerbotte – Nuits Saint Georges – Burgundy – France – 2017

Full $75

Domaine Roy et Fils

Incline – Dundee Hills – Willamette Valley – Oregon – 2017

Full $55

Jean-René Nudant

Les Charmes – Puligny-Montrachet – Burgundy – France – 2016

Full $85

Littorai

Sonoma Coast – 2016

Full $65

Littorai

B.A. Thieriot Vineyard – Sonoma Coast – 2017

Full $110

Littorai

Mays Canyon – Sonoma Coast – 2016

Full $110

Marjan Simčič

Opoka – Goriška Brda – Slovenia – 2014

Full $55

Michel Gros

Fontaine Saint Martin – Burgundy – Francy – 2016

Full $40

Pascal Clément

Les Boudriottes – Chassagne-Montrachet – 1er Cru – Burgundy – France – 2013

Full $100

Ponzi Vineyards

Reserve – Willamette Valley – 2014

Full $45

Rochioli

Estate – Russian River Valley – 2017

Full $60

Staglin Family Vineyard

Estate – Rutherford – Napa Valley – 2017

Full $110

Tessier

Premier Cru – Le Poruzot Dessus – Mersault – Burgundy – France – 2015

Full $150

Trisaetum

Coast Range Estate – Yamhill-Carlton – Willamette Valley – Oregon – 2016

Half $50

White Rock Vineyards

Estate – Napa Valley – 2014

Full $55
Other Compelling White Wines
Hawley

Viognier – Mendocino – 2017

Glass $6

Full $30

Karl Joh. Molitor

Riesling – Kabinett Trocken – Rheingau – Germany – 2018

Glass $6

Full $40

Preston

Roussanne/Viognier/Grenache Blanc/Marsanne – Dry Creek Valley – 2018

Glass $7

Full $32

Bedrock

Gewürztraminer – Alta Vista Vineyard – Moon Mountain – Sonoma –2018

Full $65

Clos des Centenaires

Roussanne – Costieres de Nimes – France – 2016

Full $35

Domaine Schlumberger

Riesling – Grand Cru – Searing Vineyard – Alsace – France – 2014

Full $40

Dr. Bürklin-Wolf

Riesling – Trocken – Grand Cru – Gaisbohl Vineyard – Pfalz – Germany – 2015

Full $75

Dr. Loosen

Riesling – Erdener Prälat – Grosses Gewächs – Mosel – Germany – 2013

Full $150

Dr. Thanisch

Riesling – Doctor Vineyard – Kabinett – Mosel – Germany – 2013

Full $65

Dr. Thanisch

Riesling – Doctor Vineyard – Kabinett – Mosel – Germany – 2015

Full $60

Éric Chevalier

Melon de Bourgogne – Muscadet-Côtes de Grandlieu – France – 2018

Full $25

Familie Allendorf

Riesling – Auslese Trocken – Winkeler Hasensprung – Rheingau – Germany – 1990

Full $115

Familie Allendorf

Riesling – Trocken – Hasensprung – Rheingau – Germany – 2015

Full $65

Fitz Ritter

Riesling – Grosses Gewächs – Michelsberg – Pfalz – Germany – 2016

Full $75

Kesselstatt

Riesling – Trocken – Juffer-Sonnenuhr – Mosel – Germany – 2012

Full $60

Mar de Frades

Albariño – Valiñas Finca – Rias Biaxas – Spain – 2017

Full $30

Noceto

Sangiovese Bianco – Shenandoah Valley – 2017

$45

Pieropan

Garganega – La Rocca Vineyard – Soave – Italy – 2015

Full $55

Rudolf May

Silvaner – Thüngersheirmer Johannisberg – Grosses Gewächs – Franken – Germany – 2015

Full $75

Schloss Gobelsburg

Riesling – Gaisberg – Kamptal – Austria – 2015

Full $50

Yamakiri

Riesling – Vonarburg Vineyard – Anderson Valley – 2017

Full $40

Zind-Humbrecht

Gewürztraminer – Roche Calcaire – Alsace – France – 2016

Full $75
Rose
Domaine Fontsainte

Gris de Gris – Corbières – France – 2019

Glass $7

Full $30

Toulouse

Rose of Pinot Noir – Estate – Anderson Valley – 2019

Glass $7

Full $30
Syrah
Penfolds

RWT – Barossa Valley – Australia – 2008

Full $140

Reynvaan

Estate – The Contender – Walla Walla Valley – Washington – 2015

Full $85

Seebass

Grand Reserve – Mayacama Bench Block – Mendocino – 2014

Full $45
Pinot Noir
Handley

Anderson Valley – 2017

Glass $8

Full $30

Navarro

Ancient Method – Anderson Valley – 2017

Half $25

Beaux Freres

Belles Sœurs Cuvée – Ribbon Ridge – Willamette Valley – 2017

Full $100

Blue Oasis

Anderson Valley – 2018

Full $40

Burn Cottage

Burn Cottage Vineyard – Central Otago – New Zealand – 2014

Full $65

Charles Audoin

Les Longeroies – Marsannay – Burgundy – France – 2015

Full $65

Denis Mortet

Mes Cinq Terroirs – Gevrey-Chambertin – Burgundy – France – 2016

Full $80

Drew

Estate Field Selections – Mendocino Ridge – 2016

Full $75

Gouffier

1er Cru – Clos L'Évêque – Mercurey – Burgundy – France – 2016

Full $65

Jax

Calesa Vineyard – Sonoma Coast – 2016

Full $50

Littorai

Cerise Vineyard – Anderson Valley – 2016

Full $120

Littorai

One Acre Vineyard – Anderson Valley – 2017

Full $135

Littorai

Wendling Vineyard – Anderson Valley – 2015

Full $150

Nelles

Landskrone & Sonnenberg Vineyards – Ahr Valley – Heimersheim – Germany – 2014

Full $45

Nicolas Jay

Willamette Valley – Oregon – 2015

Full $60

Nudant Jean-René

Clos de la Boulotte – Aloxe-Corton – Burgundy – France – 2015

Full $105

Rochioli

Estate – Russian River Valley – 2018

Full $105

Winderlea

Winderlea Vineyard – Dundee Hills – Oregon – 2014

Full $65
Cabernet Sauvignon & Bordeaux-Inspired Blends
J. Gregory

Coombsville – Napa Valley – 2012

Glass $10

Full $50

Andrew Januik

Stone Cairn – Red Mountain – Washington – 2015

Full $65

Château des Eyrins

Margaux – France – 2016

Full $75

Domaine Magdalena

Magdalena Vineyard – Red Mountain – Washington – 2016

Full $45

Hafner

Estate – Alexander Valley – 2012

Full $55

Knuttel Family

Sebastian's Infinite Limits – Dry Creek Valley – 2015

Full $45

Malartic-Lagravière

Pessac Leognan – Bordeaux – France – 2015

Full $60

Nelson Family

Estate – Mendocino – 2016

Full $60

St. Amant

Lloyd Martel Vineyard – Lodi – 2017

Full $40
Merlot
Château Clarisse

Puisseguin-Saint-Emilion – Bordeaux – France – 2015

Half $50

Duckhorn

Napa Valley – 2016

Half $45

Full $90

Keenan

Spring Mountain District – Napa Valley – 2015

Full $40

Keenan

Reserve – Mailbox Merlot – Spring Mountain – Napa Valley – 2014

Full $90

Once & Future

San Giacomo Vineyard – Carneros – Napa Valley – 2016

Full $45

Pavillon de Taillefer

Grand Cru – Saint-Emilion – Bordeaux – France – 2015

Full $70
Zinfandel
St. Amant

Mohr-Fry Ranch Vineyard – Old Vines – Lodi – 2016

Glass $6

Full $25

Carol Shelton

Florence Vineyard – Reserve – Rockpile – Sonoma County – 2016

Full $45

Green & Red Vineyard

Tip Top Vineyard – Napa Valley – 2014

Full $40

Mike & Molly

R.W. Moore Vineyard – Coombsville – Napa Valley – 2015

Full $45

Noceto

Old Grand Pere Vineyard – Amador County – 2015

Full $45

Saini Vineyards

Old Vines – Pear Block – Dry Creek Valley – Sonoma County – 2016

Full $45
Other Compelling Red Wines
Azolla

Carignane – Angel Camp Vineyard – Mendocino – 2017

Glass $8

Full $45

Lilliano

Sangiovese – Chianti Classico – Ruspoli – Tuscany – Italy – 2013

Half $20

R. Lopez de Heredia

Tempranillo/Garnacha/Graciano/Mazuelo – Rioja – Spain – 2006

Half $35

Full $70

Bernard Baudry

Cabernet Franc – Les Granges – Chinon – France – 2018

Full $45

Bussola

Corvina – Classico – D.O.C.G. – Amarone della Valpolicella – Italy – 2013

Full $85

Giulia Negri

Nebbiolo – Serradenari – Barolo – Piedmont – Italy – 2015

Full $85

Jean Foillard

Gamay Noir – Les Charmes – Morgon – Beaujolais – France – 2017

Full $55

Jules Desjourneys

Gamay Noir – Chassignol – Moulin à Vent – Beaujolais – France – 2012

Full $85

Lapierre

Gamay Noir – Côte de Bessay – Juliénas – Beaujolais – France – 2018

Full $45

Les Pallières

Grenache/Syrah/Cinsault – Gigondas – Rhône – France – 2017

Full $65

Louis Boillot

Gamay Noir – Old Vines – Moulin à Vent – Beaujolais – France – 2016

Full $50

Marc Delienne

Gamay Noir – Brouilly – Beaujolais – France – 2017

Full $45

Noceto

Sangiovese – AX1 – Reserve Label – Amador County – 2013

Full $65

Once & Future

Petite Sirah – Palisades Vineyard – Calistoga – Napa Valley – 2014

Full $55

Pio Cesare

Barbera – Barbera d'Alba – Piedmont – Italy – 2017

Full $50

Stanton Vineyards

Petite Sirah – St. Helena – Napa Valley – 2015

Full $55

Vieux Télégraphe

Grenache/Syrah – Télégramme – Châteauneuf-du-Pape – Rhône – France – 2017

Full $75

Witching Stick

Carignane – Fashauer Vineyard – Mendocino Ridge – 2016

Full $75
Pilsners & Lagers
Barrel Brothers

Crushables – Lunchtime Lager – Windsor – California

16oz $6

Barrel Brothers

Dad Pants – Pilsner – Windsor – California

16oz $6

Bavik

Belgian Super Pils – Bavikhove – Belgium

12oz $4.50

Berryessa

Chris & Nitty's Applesauce – Apple Lager – Winters – California

16oz $6
Pale Ales & India Pale Ales
Altamont Beer Works

Friends w/ Social Distances – Double IPA – Livermore – California

16oz $6

Anchorage Brewing

I Like You – Double Hazy IPA – Anchorage – Alaska

16oz $9

Anchorage Brewing

It Gets Better – World-Class Hazy IPA – Anchorage – Alaska

16oz $8

Anchorage Brewing

Origin – World-Class Hazy IPA – Anchorage – Alaska

16oz $8

Anchorage Brewing

Self Destruct – Double New England IPA – Anchorage – Alaska

16oz $9

Barrel Brothers

Batch Don't Kill My Vibe – West Coast IPA – Windsor – California

16oz $6

Barrel Brothers

Big Pulps – Tropical Hazy IPA – Windsor – California

19.2oz $7

Barrel Brothers

Boats N Haze – Hazy IPA – Windsor – California

16oz $6

Barrel Brothers

Floating in a Most Peculiar Haze – DDH DIPA – Windsor – California

16oz $6

Berryessa

Separation Anxiety – American IPA – Winters – California

16oz $6

Berryessa

Tufts Ship – American IPA – Winters – California

16oz $6

Cooperage

Kingslayer – West Coast New Gen IPA – Santa Rosa – California

16oz $6

Cooperage

Metal Peacock – Hazy IPA – Santa Rosa – California

16oz $6

Cooperage

Steady Drippin' – Double Hazy IPA – Santa Rosa – California

16oz $7

Crown & Hops Brewing

BPLB – Hazy IPA – Inglewood – California

16oz $6

Crux

Battle Star – Hazy IPA – Bend – Oregon

16oz $6

Double Nickel

Irregular Regularity – New England IPA – Pennsauken – New Jersey

16oz $6

Double Nickel

Key Lime Ripe – New England IPA – Pennsauken – New Jersey

16oz $6

Double Nickel

The Superior Siege Weapon – Double Hazy IPA – Pennsauken – New Jersey

16oz $6

E9 Brewing Co.

Omega Man – Hazy New England IPA – Tacoma – Washington

16oz $6

Foreign Objects

Corrupting Culture Into Industry – New England IPA – New Paltz – New York

16oz $7

Foreign Objects

Glass Candle Grenades – New England IPA – New Paltz – New York

16oz $7

Foreign Objects

Hanging Garden – New England IPA – New Paltz – New York

16oz $7

Foreign Objects

What We All Want – New England IPA – New Paltz – New York

16oz $7

Mikkeller

Citra Commander – Double IPA – San Diego – California

16oz $6

Mikkeller

Pineapple Express – Double New England Pale Ale – San Diego – California

16oz $6

Mikkeller

Staff Magician – Hazy Pale Ale – San Diego – California

16oz $6

Separatist Beer Project

Citra Nerd – Double Hazy IPA – Easton – Pennsylvania

16oz $6

Separatist Beer Project

Good Good – Double Hazy IPA – Easton – Pennsylvania

16oz $6

Wayfinder

Shamanic Whip – Pale Ale – Portland – Oregon

16oz $6
Stouts, Porters & Barleywines
8-Wired

iStout Affogato – Pastry Stout – Warkworth – New Zealand

330ml $6

Cooperage

Black is Beautiful – Imperial Stout – Santa Rosa – California

16oz $6

Crown & Hops Brewing

Black is Beautiful – Pecan Pie Stout – Inglewood – California

16oz $6

Prairie Ales

Screen Shot – Hazelnut & Coffee Stout – Tulsa – Oklahoma

12oz $9

Prairie Ales

Weekend – Marshmallow, Coconut, Cacao Stout – Tulsa – Oklahoma

12oz $9

Sunriver Brewing

Cocoa Cow- Chocolate Milk Stout- Sunriver- Oregon

16oz $6

The Bruery

Cherry Pie – Imperial Pastry Stout – Placentia – California

16oz $8
Hard Ciders & Sidras
ANXO

Cidre Blanc – Washington D.C.

12oz $6

Bembel With Care

Hard Apple Cider – Odenwald – Germany

500ml $6

William's Orchard

Sir Perry Cider – Pear Cider – England

500ml $6

Yamakiri

Heirloom Apple Cider – Anderson Valley – California

500ml $12
Trappist, Belgian Dark & Golden Ales
Achel Blonde

Brouwerij der Sint-Benedict – Belgian Blond Trappist (Tripel)– Belgium

330ml $8

Achel Bruin

Brouwerij der Sint-Benedict – Belgian Dark Trappist (Dubbel) – Belgium

330ml $8

Birrificio Barley

Toccabidò – Tripel brewed with Corriander – Cagliari – Sardegna – Italy

375ml $14

De Dolle Brouwers

Oerbier – Belgian Strong Dark Ale – Esen – Belgium

330ml $10

E9 Brewing

Carice – Belgian Dubbel Ale with Red Currants – Tacoma – Washington

375ml $8

Jackie O's

Skipping Stone – Belgian Style Quad – Athens – Ohio

375ml $14

Rochefort 6

Abbaye de Saint-Remy – Rochefort – Belgium

330ml $6

Rochefort 8

Abbaye de Saint-Remy – Rochefort – Belgium

330ml $7

Rochefort 10

Abbaye de Saint-Remy – Rochefort – Belgium

330ml $8

The Bruery

Mischief – Hoppy Belgian Golden Ale – Placentia – California

16oz $6

Westmalle

Dubbel – Westmalle – Antwerp – Belgium

330ml $7

Westmalle

Tripel – Westmalle – Antwerp – Belgium

330ml $7

Zundert

Dubbel Ale with Spices – Zundert – Netherlands

330ml $8
Blonde & Brown Ales
Haandbryggeriet

Bringebær – Ale Brewed with Raspberries – Drammen – Norway

500ml $12

Hitachino Nest

Red Rice – Brown Ale – Ibaraki Prefecture – Japan

330ml $7

Perennial Ales

Ordinary Bitter – English Bitter – St. Louis – Missouri

16oz $6

To øl Brewing

Mr. Brown – Imperial Brown Ale – København – Denmark

500ml $12
Saisons & Farmhouse Ales
American Solera

Magic Jar – Dry-Hopped Session Ale – Tulsa – Oklahoma

750ml $14

Anchorage Brewing

Calabaza Boreal – Ale with Grapefruit & Pepper – Anchorage – Alaska

750ml $15

Brasserie de Blaugies

La Vermontoise – Farmhouse Saison – Blaugies – Belgium

375ml $12

Holy Mountain

Demonteller – Dry-Hopped Saison – Seattle – Washington

750ml $16

Jester King

El Cedro – Dry-Hopped Farmhouse Ale Aged on Cedar Spirals – Austin – Texas

750ml $17

Jester King

Noble King – Hoppy Farmhouse Ale – Austin – Texas

750ml $17
Lambic & Sour Ales
Abbaye de Saint Bon-Chien

Swiss Ale Aged in Oak Barrels – Jura – Switzerland

375ml $25

American Solera

Oak Aged Sour with Picpoul Grapes – Tulsa – Oklahoma

375ml $15

Barrel Brothers

No One Man Should Have All That Sour – Sour IPA – Windsor – California

16oz $6

Boon

Black Label No3 – Oude Geuze – Lembeek – Belgium

750ml $15

Boon

Mariage Parfait – Oude Geuze – Lembeek – Belgium

375ml $12

Boon

Kriek – Lambic Aged with Cherries – Lembeek – Belgium

375ml $12

Burley Oak

Fruit Punch JREAM – Kettle Sour with Tropical Fruits – Berlin – Maryland

16oz $9

Burley Oak

Lemon Raspberry JREAM – Sour with Fresh Raspberries – Berlin – Maryland

16oz $9

Cantillon

Classic Geuze – Lambic – Brussels – Belgium

375ml $20

Cantillon

Nath – Lambic Aged on Rhubarb – Brussels – Belgium

750ml $55

De Ranke

Oude Geuze – Mouscron – Belgium

750ml $15

Drie Fonteinen

Oude Geuze – Beersel – Belgium

375ml $16

Drie Fonteinen

Oude Kriek – Beersel – Belgium

375ml $18

Drie Fonteinen

– Hommage – Lambic Aged on Cherries & Raspberries – Beersel – Belgium

750ml $45

Ducato

Chrysopolis – Ale Aged in Oak Wine Barrels – Gruppo – Italy

330ml $13

Ducato

Profundo – Ale Fermented with Cherries, Raspberries & Red Grapes – Gruppo – Italy

330ml $13

Girardin

Oude Geuze – Sint-Ulriks-Kapelle-Dilbeek – Beglium

375ml $12

Grimm

Color Field – Chamomile, Rose Hips, Hibiscus Sour Ale – Brooklyn – New York

500ml $13

Hanssens Artisanaal

Oude Geuze – Dworp – Belgium

375ml $15

Hanssens Artisanaal

Oude Geuze – Dworp – Belgium

750ml $15

Hanssens Artisanaal

Scarenbecca Kriek – Dworp – Belgium

375ml $15

Loverbeer

Selvacidula de l'Ouvrier – Spontaneously Fermented Sour – Marentino – Italy

375ml $16

Timmermans

Oude Geuze – Itterbeek – Belgium

375ml $12

Trois Dames

Vielle Saison – Strong Sour Ale – Sainte-Croix – Switzerland

330ml $12

Upright Brewing

Ives Blend Five – Barrel Fermented Kriek – Portland – Oregon

375ml $15
Wheat Based Ales
Brasserie du Bocq

Blanche de Namur – Belgian White – Purnode – Belgium

16oz $6

Holy Mountain Brewing

The White Lodge – Belgian White – Seattle – Washington

16oz $6

North Coast Brewing

Blue Star – Wheat Ale – Fort Bragg – California

12oz $6
Soft Drinks
Acqua Panna Water

750ml $5

Bundaberg Ginger Beer

$4

Bundaberg Root Beer

$4

Mexican Coca-Cola

$3.50

San Pellegrino Soda

$2.50

San Pellegrino Sparkling Water

500ml $3.50

Fentimans Rose Lemonade

$4

Apple Farm Apple Juice

$4

Wilder Kombucha!

$5.50

Fentimans Lemonade

$4

House-Made Iced Tea

$2.50

Dry Soda's

$4

Mexican Squirt

$2.50
Desserts
Beaujolais Coconut Cream Pie

Served with caramel sauce, whipped cream, and toasted coconut

Slice $5

Whole Pie $40

Pumpkin Cheesecake

Served with caramel sauce

Slice $7.50

Whole Cheesecake $55

Wild Coastal Blackberry Pie

Served with whipped cream

Slice $7.50

Whole Pie $40

Cream Cheese Flan

Served with caramel sauce

$7.50
House-Made Ice Cream $6
12oz
Calamansi Dream "Creamsicle"

Mendo Mint Chip

Chocolate Sherbet "Fudgsicle"

Espresso! Espresso!

Coconut Cream

Coconut Chocolate Swirl

Mango Sorbet

Local Plum Sorbet

Mango Sorbet

Raspberry Sorbet

Melon Sorbet
*Dessert selections change often please ask availability